Maintaining Well-Being in Challenging Times
How do we manage well-being in a time of social distancing?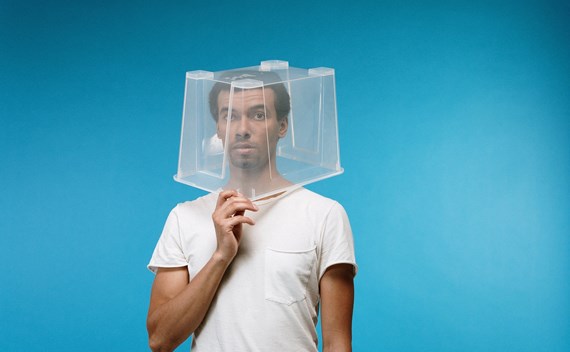 Image by Ahmed Hassan Kharal from Pixabay 
How do we manage well-being in a time of social distancing? Human beings have an innate desire to connect in various ways. However, we have retreated into our homes for months and have had little contact with those outside the house.  
Some people are facing financial distress as businesses shut down and job security is no longer guaranteed. Also, people have begun working from home while tending to their children's needs and assisting with online schooling. In addition, most of us are worrying about how the health crisis may impact our loved ones and ourselves.  
It can be overwhelming.  
It's essential to get creative to maintain our emotional well-being. We need to keep ourselves safe from danger while also being open to experiencing joy.  
How do we manage this?  
First, it's essential to recognize and validate our feelings, whatever they may be. This uncertain time is scary as our daily routines are disrupted. Also, we are managing the associated stress and concern. Permit yourself to have all of the feelings that go along with that. Recognize what you're feeling and then practice self-compassion. It's understandable you're feeling this way. Take deep breaths and know that each feeling is a normal human reaction and will pass – perhaps more quickly with self-compassion.  
Second, get creative about positive coping mechanisms. True, we may not feel comfortable going to the gym, the mall, or a movie theater. But we can jog, ride a bike, or take walks with the kids. If there isn't a quiet space in your home, try sitting in your parked car for ten minutes of silent mindful meditation. It's also time to break out the board games and jigsaw puzzles. Perhaps you'd like to start a tradition of Family Game Night or even a book club among family members or friends online. If you download the app OverDrive, you may use your library card to "borrow" eBooks and audiobooks. Some events have moved from being in-person to online community connections.     
Third, it's time to take comfort in routine. This structure serves to reduce our stress and to give us a sense of normalcy. Make the bed every morning, shower, schedule periods for your online work or schooling, take breaks, eat healthy food, and then get creative with scheduled family time in the evenings. Use the time you may save in a morning and evening commute to exercise. Plan your evenings with events like movie night, game night, book club, sing-a-longs—whatever you all enjoy doing that will give you a break from the stress of the day. For a treat, help keep a favorite local restaurant stay in business by getting take-out. 
Fourth, take this time to tackle one of those goals you've thought about doing but manage to keep putting off. Maybe you'd like to learn a foreign language online? How about organizing your closet or finally put those family photos sitting in storage in photo albums? You'll feel differently about this period of quarantine if you use the time to be productive in some way.  
Finally, get support. Reach out to family and friends with FaceTime, social media, Zoom, or even my favorite: a good old-fashioned phone call. Take some time to nurture the long-distance relationships in your life. 
By using these suggested tools, you will better be able to manage this stressful period. Honor your feelings, engage in positive coping activities, create a routine, be productive, and work to connect with others while still practicing safe social distancing. We may feel isolated, but we are in this together.  
And together, we will get through it.